The University of York hosted the British Society for Parasitology spring meeting this March. This year we were able to meet in person and remotely to celebrate the 60th anniversary of the event. Keynote speakers included Amy Buck (University of Edinburgh) and Susan Wyllie (University of Dundee).
Several BCHC members were involved in presentations and posters this year.
Presentations:
'How do Schistosomes Breathe?' by Adam Burgess
'Schistosoma mansoni α-N-acetylgalactosaminidase (SmNAGAL) regulates coordinated parasite movement and egg production' by Ben Hulme.
Posters:
'The Fasciola hepatica histone acetylation machinery is developmentally regulated and contains druggable candidates' by Sarah Davey.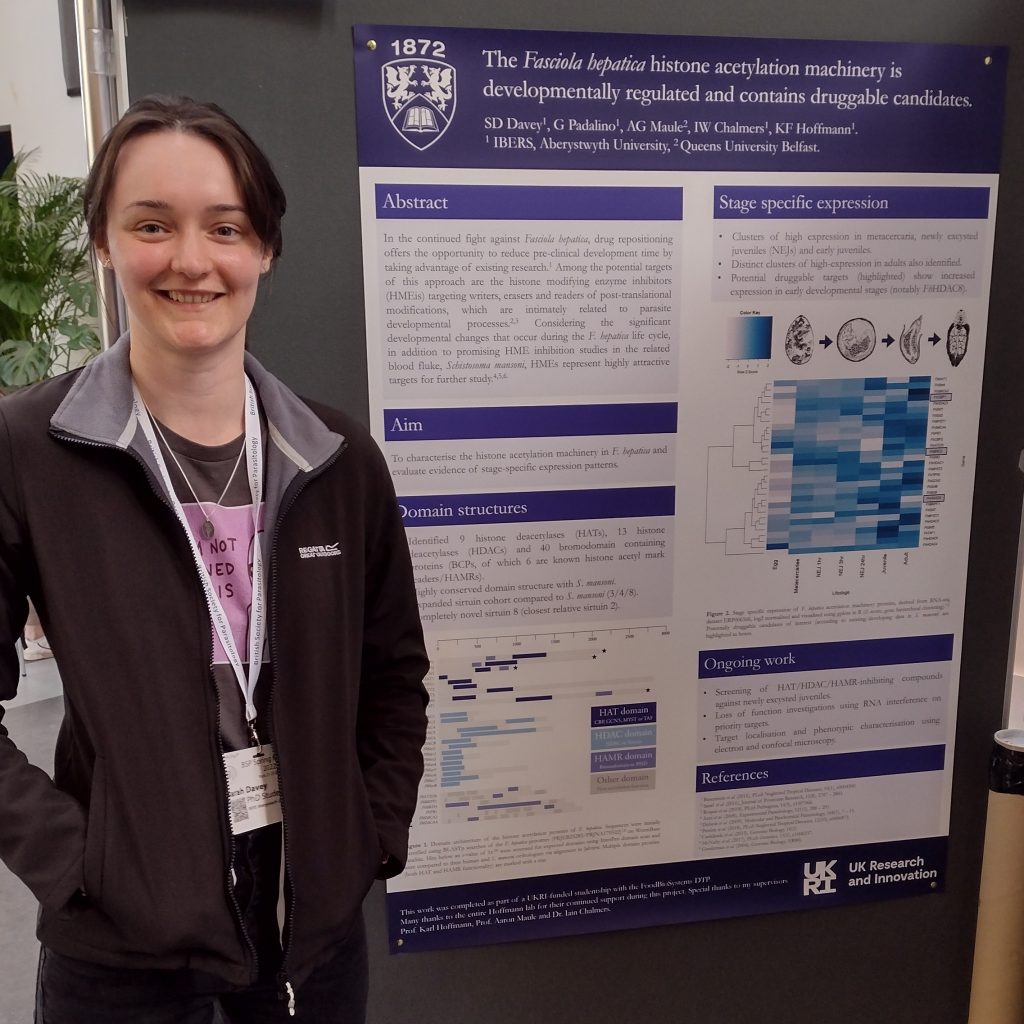 'Control of equine tapeworms through praziquantel: The hidden impact on the equine microbiome' by Boontarikaan Wititkornkul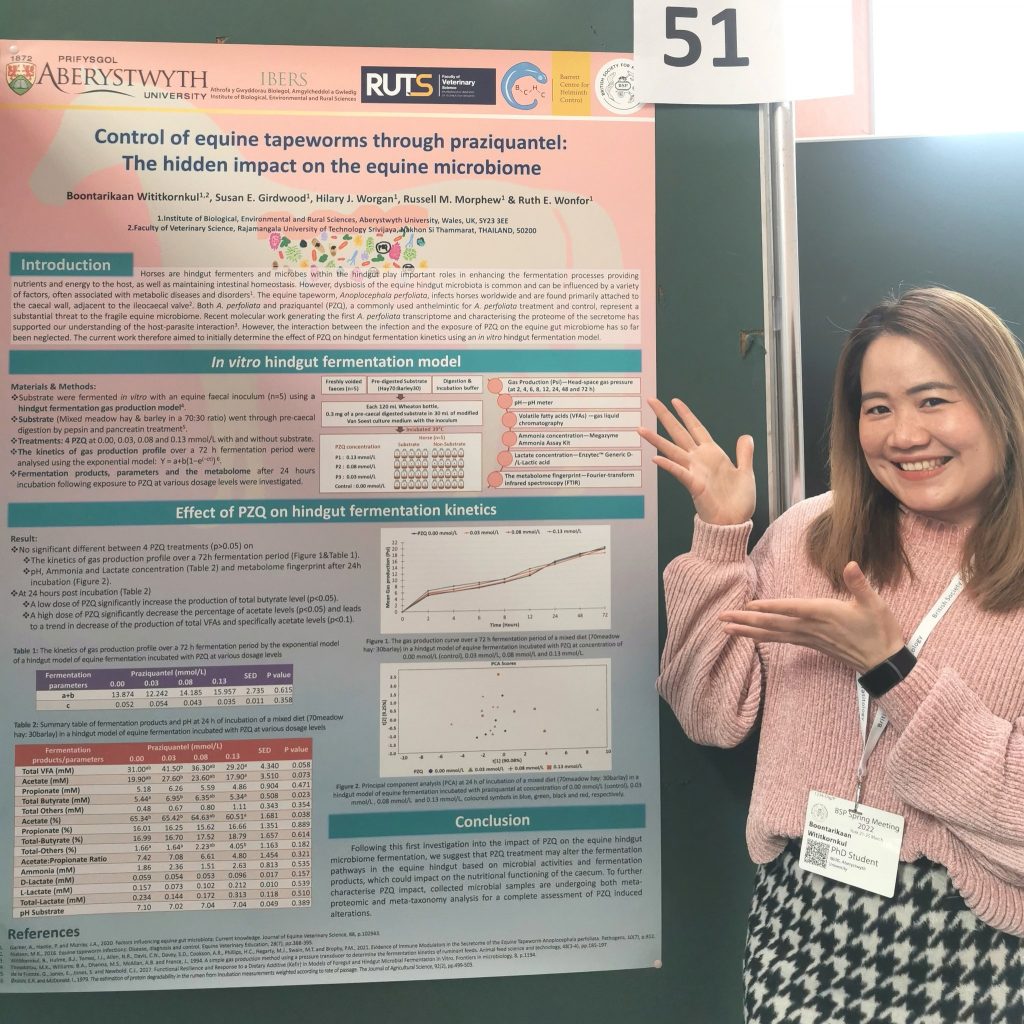 'Exploring the secretome of Schistocephalus solidus: Extracellular vesicles for host manipulation' by Abbey Chan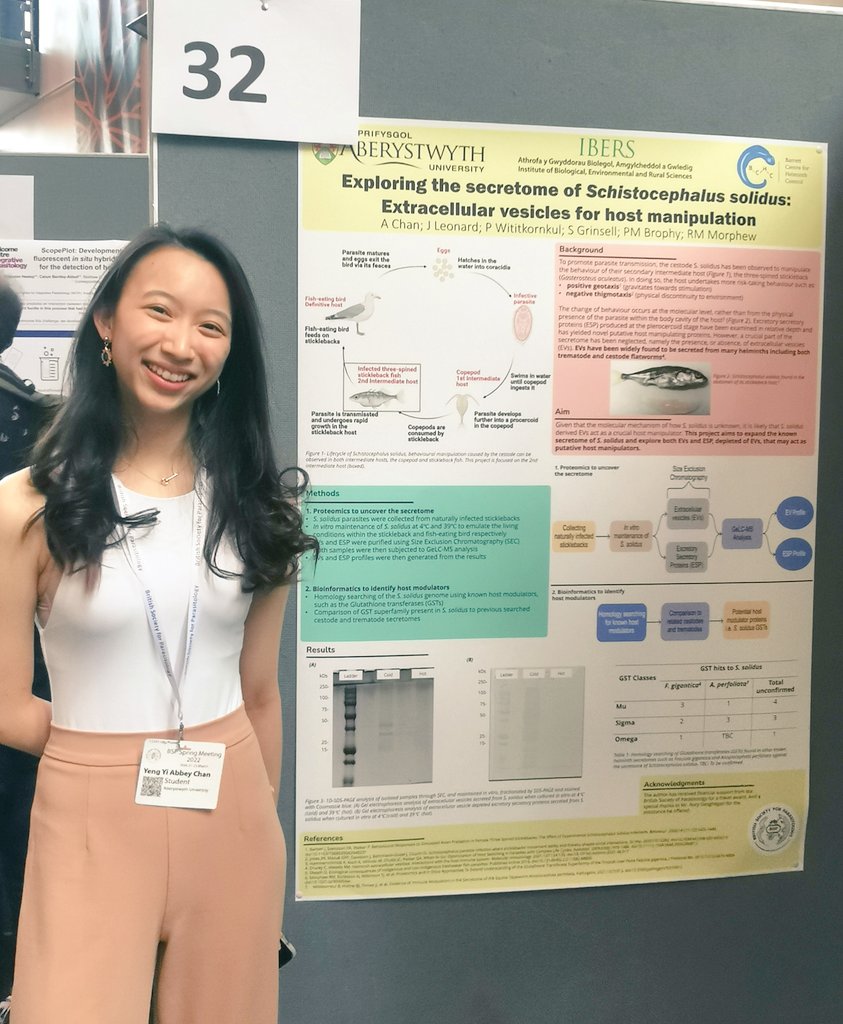 'Discovery Transcriptomics to Support Future Control of Nematodirus helvetianus' by Madeleine Oakland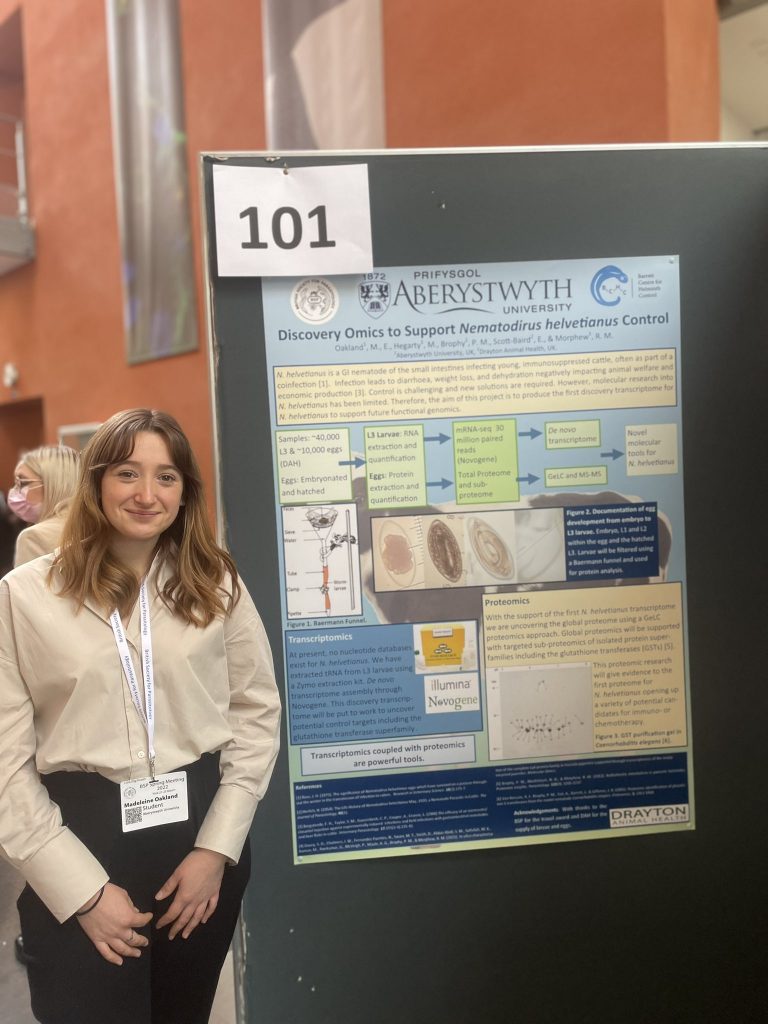 'Rumen Fluke-Microbiome Interactions; an Exploration into Understanding the Extracellular Vesicles of Calicophoron daubneyi' by Jacob Leonard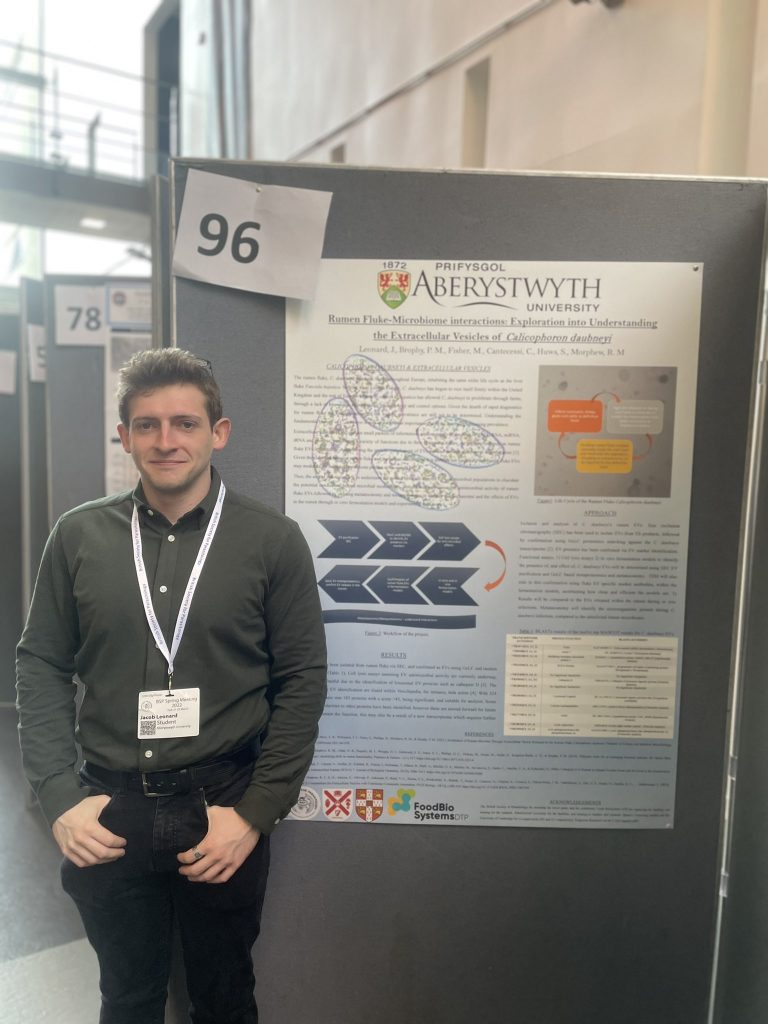 'Sequence conservation of Cryptosporidium invasion proteins which have potential as vaccine candidates against cryptosporidiosis in cattle and sheep' by Abigail Webb